Secrets in Translation
Fitzroy Books / Regal House Publishing, October 2018
Hardcover, paperback, epub
Young adult / Adult
In this celebration of Italian life and culture, seventeen-year-old Alessandra returns for the summer to Italy, where she grew up. Pressured by her parents into babysitting a rebellious twelve year old—ruining holiday plans with newfound American friends—Alessandra resigns herself to a tedious summer in Positano. Her babysitting gig, however, turns out to be anything but boring! Not only does Alessandra fall for the handsome son of the Bertolucci family, renowned for their limoncello production, but when a body mysteriously turns up on the beach, the influence of organized crime in Positano become frighteningly real. As Alessandra is drawn further into an elaborate conspiracy, she must risk everything to protect herself, her family, and those that she loves, and in the process she finds herself—and her Italian heart.
Reviews
The descriptions of the beautiful coastal locations and customs are gorgeous and pulled me right into the action which builds up to a suspenseful climax and satisfying ending. I've never been to Italy, but now I'm ready to pack my bags and sit on a terrace sipping delicious lemon-flavored drinks. You're sure to enjoy Secrets in Translation! (Marcia Strykowski, author)
Secrets in Translation is a perfect mix of travel, culture, romance and mystery! The descriptions of the towns, restaurants and the people allow the reader to feel as if they are traveling to Italy with Alessandra! The character deals with the pull between the loyalty of two cultures and coming of age. The story is intriguing and pulls the reader in leaving them wanting more. A fun and interesting book that teens are sure to love. (Anita Celucci, School Library Journal 2016 Librarian of the Year Finalist)
Island Danger
e-book
MuseItUp Publishing, 2012
ASIN: B008OYMCD2
When fourteen-year-old soccer star Todd arrives in Hawaii, he hears that radical, militant Hawaiian activists have hidden weapons in a nearby ravine to use for their rebellion against the U.S. government to gain Hawaiian independence. Even though he's warned that people are raising marijuana or "pakalolo" in the ravine, guarding their crops with rifles, pit bulls, and explosives, Todd plans to scout the ravine and find the weapons, hoping he can finally earn his family's respect and find some adventure to offset his boring summer. What will Todd discover in the ravine that could force him to rethink everything he's believed?
Reviews
Sorenson has peppered her characters' dialogue with a liberal use of pidgin—a sort of local slang dialect—giving the book an authentic Hawaiian feel. Adding to its authenticity is a very astute description of how native Hawaiians feel about their island home and the spirit of aloha. At an easy to read 81 pages of actual text, this book makes a great summer reading choice for middle graders. My own 5th grader has been enticed by the danger and intrigue the story-line promises and is excited to start it. As a parent, I appreciate that this book offers young readers that edgy danger factor, without also including the bad language and poor role models that often inhabit tween literature and love that this book appeals to boys. (Newport Beach Independent Review)
Sorenson does a good job of taking a somewhat unlikable main character at the book's beginning and show growth and a change to his initial prejudices of people and situations. There are also good lessons in the story on the importance of teamwork and not judging people based on looks or preliminary perceptions.I could see this being a fun and exciting read for tween age boys, so long as they understand that Uncle Tom's perceptions are more or less the wrong ones and that they should not go out and seek to stop dangerous criminal behavior–whether real or imagined. (Hawaii Book Blog)
Adventure-seeking tweens ages 9-14 will enjoy the e-book, Island Danger. When Todd, a 14-year-old soccer player in Hawaii, learns that militant activists have hidden weapons in the ravine to use for a rebellion against the U.S. government, he creates a plan to find them and gain his family's respect. But not everything's as it seems. (Pasadena Star News)
Kimo and the Secret Waves
Perfection Learning, 1996
ISBN 978-0780755192
Ages 7-14

During his summer in Hawaii, Kimo repeatedly visits a secret and forbidden beach, ignoring several frightening warning signs. Who is threatening him and why?

Endorsed by the Hawaii State Library. In legal and social compliance with the State of CA Dept of Education.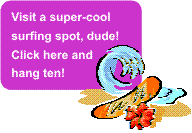 Who Stole the Bases?
Perfection Learning, 1996
ISBN 978-0780755277 (library binding)
978-0-7891-0225-6 (paperback)
Ages 7-14

When the Little League Dodgers baseball team discovers that their bases are missing, some of the team members suspect their arch-rival team, the Pirates. How can they find the culprits and get revenge?

In legal and social compliance with the State of CA Dept of Education.